Solid Oak furniture in Nottingham
Anything from Oak Beds and Oak Tables to Bespoke Pieces
Here at Pine Workshop in Nottingham we only use quality long lasting materials. One of our most popular materials by far is Oak, this is partly due to its great strength and hardness. It has a natural honey like colour and when quarter-sawn it has very pretty grain markings. Reassuringly it was also the wood chosen by the Vikings to make their long boats, and I'm sure if those boats lasted with up to 50 men on then your bespoke oak table will be able to withstand anything you daily family life will throw at it.
Come to our showroom, with our central Nottingham location we are never far away, and have a look about, feel our solid oak furniture and get a sense on the quality in our work. Let our oak tables inspire you and we will help you make a decision on which one is going to be most suitable for the needs of you and your family. All of our solid oak tables come with matching chairs fully handmade to order. These can be completely customised with stains or paint. They come in pairs and you can order as many or as little as you need giving you the complete flexibility for your oak table packages.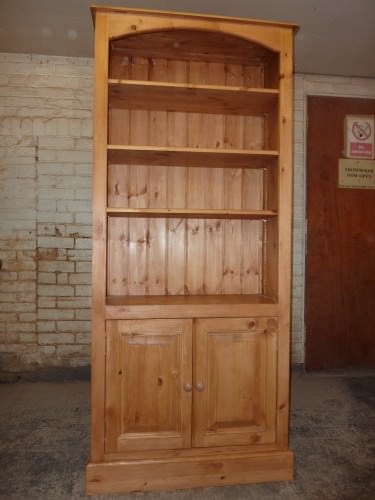 Does your bedroom need updating? Or is it lacking that something special? If so we can help... Our range of solid oak beds come in many different styles from traditional to country. We could even make you a low stained bed frame that looks like it have come straight from the orient. We can make ornamental head boards or can custom make it with your help and your choice of materials. If you already have a piece of bedroom furniture that you like the design of, we can take details from this and match your new solid oak bed to this.
We have over 3 decades of experience in working with oak, we know exactly how to treat and handle it to really maximise the beauty of this natural product. It arrives to our Nottingham based workshop as vast lengths of timber in its raw state, we saw, sand, mould and look at each individual piece to look for any imperfections that we not be happy to use in our solid oak furniture. When we make oak table tops or head boards for oak beds we lay the untreated lengths next to each other and try and match certain details in the wood, also looking at the different shades of the wood. So you will only get an oak table that we are very proud of and we would happily display in our own homes.
We never send out any solid oak furniture from our Nottingham workshop unless we are 100% confident that it is made to our highest standards. Most our work comes directly from recommendations and we take this as a massive compliment and we will do our utmost to retain this reputation.To really understand what we mean call in and see us, we would love to meet you and talk to you about your ideas for your solid oak furniture or even oak kitchen. We also offer our Oak furniture to customers in and around Leicester.