Solid Wood Furniture
Pine Tables & Pine Furniture for Nottingham
Here at Pine workshop in Nottingham we pride ourselves in being masters of our craft. We have spent years perfecting the art of carpentry. To us there is no better feeling of taking a delivery of timber in its natural state and having it leave our workshop as a pine table, knowing we have turned it into something of beauty that will sit in someone's kitchen in Nottingham for years to come.
Pine is by far the most commonly used wood to make furniture for the home. It is perfect for making rustic or country furniture. With its light and knotty colouring it can add a sense of simplicity to any area of your house. All of our Solid wood pine furniture can be customised with a slick of paint or a stain matched to other pieces of wood furniture you may already have. We will take away the stress by doing this for you so you can sit back and wait the arrival of your solid wood furniture.
The Pine Workshop in Nottingham are the leading suppliers of quality solid wood furniture including pine tables and supply the entire Nottinghamshire county. Find out more here!


A hand crafted pine table can really turn your house into a home. Have you ever dreamt of having all of your family sat around eating a home cooked meal whilst talking about their day, even if this happens only once a week it is a wonderful feeling. Visit our Pine workshop here in Nottingham and one of our experts can guide you through our range of hand crafted pine tables and find the one that is suitable for you and your family. If there is nothing that suits your requirements we will happily work with you to make a bespoke piece that is unique to you and that will be cherished by all in your house. Our solid wood furniture truly must be seen to appreciate the level of detail and quality.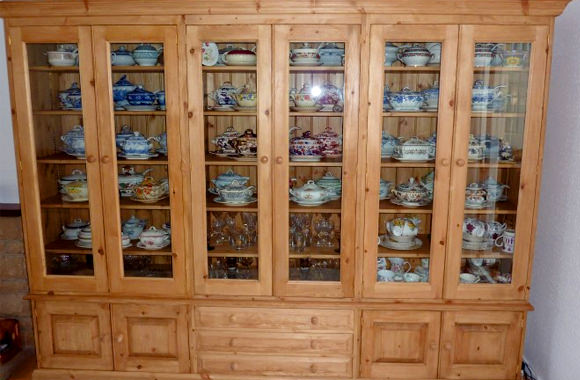 Wood furniture oozes luxury and warmth and can make the largest of room or open space feel cosy and atmospheric. Solid wood furniture is all about letting your style shine through. Most people wouldn't like to wear a plain black top that is the same as everyone else's, they chose something unique to them. So why do it with your wood furniture... Go against the grain (excuse the pun) choose something from our solid wood furniture range that really demonstrates your personality and makes a statement to everyone that sees it. Whether it be a country feel in a barn conversion, or a sleek contemporary piece in a modern apartment. We can create anything your heart desires in any type of wood.
Call in and see us in Nottingham today and have a look around, feel the solid wood used to make the furniture and really understand the quality. Having been around for over 30 years we really understand the techniques to craft beautiful solid wood furniture and pine furniutre that will last for years and add time-honoured splendour to any room in your house. All of our pine furniture in handmade made here in our Nottingham workshop using only the best quality pine and materials.
Call in or ring and we will pop you a brochure in the post today! Please note we also offer our pine furniture throughout Leicester.